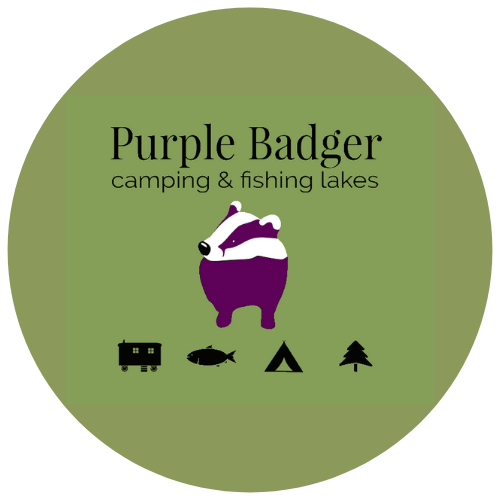 There have been lakes here for over 40 years. Following adding new facilities and enhancing the site, we now plan to be known as the Fishing Lakes at Purple Badger but we know for many that it will still be Spring Grange Fisheries or the simply the lakes at Beeby. Whatever you choose to call us we hope that you will still feel welcome and come to fish as often as you can. For those of you that are now discovering us come and give us a try.
The Bottom Lake consists of 18 pegs to enjoy fishing for a good selection of Roach, Perch, Rudd, small carp.
The Top Lake consists of 12 pegs to fish for the larger carp (up to 25lb). This lake has some good challenging natural features with the island providing the shelter for what have to be called, 'the wise old carp'.
There are also some good silver fish in this lake too.
Night fishing is available
Car park with CCTV. Locked from 10.00pm - 7.00am
Toilet/shower
Refreshments will be available shortly
A small campsite of 12 pitches and 2 Shepherd Huts are also available.